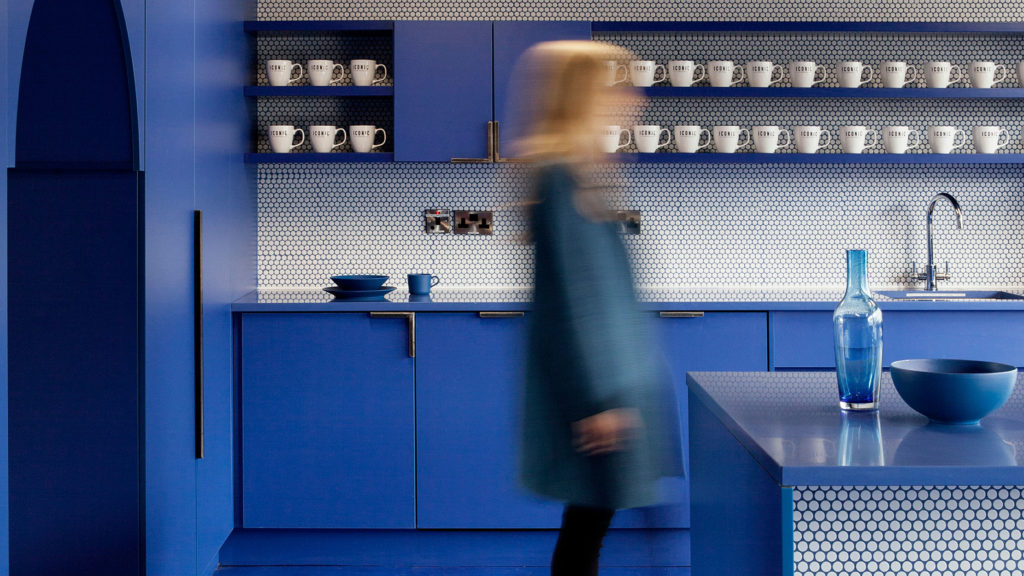 The Brickhouse
COLLABORATIVE DESIGN RATIONALE
Collaboration was a key theme of the project from the very beginning. The design team included several design-led companies (listed above) making this a collaborative design from the outset. With such an emphasis of collective design, Final year NCAD student, Kate O'Loughlin was brought on board to bring a unique and individual identity to the space through artwork and creative installations. One of Kate's most impactful pieces is a portrait wall in her signature 'blind drawing' style. As part of this project Iconic Offices and Hibernia REIT plc hosted an Art Competition, allowing students of art and design to showcase their work in a design-led, culture driven, commercial space. In collaboration with numerous art colleges and creative forces in Ireland, the competition and project was a massive success. Fleetwood Paint, supplied all of the paint required for the winning entries. Iconic Offices and Hibernia REIT plc then , sponsoring prizes for first, second and third place in the competition. Winning entries were selected by a panel of illustrious judges, including Artist James Early, Creative Director of Brown Thomas John Redmond, Timi Ogunyemi, Picture House Dublin and KLD's Creative Director Roisin Lafferty. The art competition, a platform for aspiring designers and artists in Ireland, providing the client with contemporary, quirky and powerful art to set the tone of their collaborative, design-led space. "I love working in The Brickhouse, it's a cool and funky co-working space that is designed perfectly for your productivity and potential to thrive" - Chris Pelow, Occupant, The Brickhouse
---
DESIGN CHALLENGE AND DESIGN IDEAS
Iconic Offices in collaboration KLD and NSBS set out to create a dynamic and inspiring work space for businesses with high tech technology and innovation at their core. Recently Iconic offices have established themselves as the leading design-led flexible workspace provider in Ireland, through of high end, co-working and fully serviced office spaces. The long-term aspiration of the space was to create somewhere that was visually impactful and inspiring to draw in a mix of progressive businesses, linking these businesses within one space, fuelling innovative thinking and heightening productivity. A home to a diverse, progressive community of business minds. Iconic Offices collaborated with KLD to deliver a shared workspace design that would compliment the environment of their largest co-working space to date, (*April 2017). The Brickhouse, an Iconic Offices and Hibernia REIT plc partnership, located only a short stroll from Dublin's Silicon Docks was the perfect premises to deliver this.
---
HOW THE BRIEF WAS MET
In conjunction with Iconic Offices, KLD were tasked with concepting and designing a three-storey office space that was an inspiring and inclusive environment for members, regardless of role or industry. A diverse and collaborative workspace where start-ups work side-by-side with established brands in every sector. Akin to this was an overall objective to provide a commercially viable design. With a limited design budget, the team had one shared objective: to portray creativity and impact in order to sell space. The concept was a bold, colourful and dynamic design. As part of the design process detailed renders of each of the space were commissioned, which were used to sell the space online. On the strength of the proposed design the spaces were extremely well received and acquired by exciting startups right through to established household names and innovative businesses, prior to fitout completion. The design included 'dipped' rooms such as the kitchen and meeting rooms, where every element appeared dipped in a deep, vibrant paint creating immediate impact through colour alone. Bespoke joinery, metal work and panelling were designed with all details specified in a cost-effective manner to maximise budget and design. A strict budget on this job required innovation when selecting materials. Materials like vinyl was used in clever ways to inject drama. A range of graphics and decals to be used on windows and doors throughout the building were also designed. These were extremely cost effective, and made for a high quality, finished look. In line with Iconic Office's commercial plan, adaptability of spaces, that would allow them to be used as event spaces was an important aspect of the brief. A series of adaptable, non-fixed tables with simple bench seating was designed to allow the kitchen to be completely cleared, creating a large area for events. This space is accessed from the main co-working space through an archway, leading into the vibrant, blue dipped kitchen, bringing the occupier on a journey through the space, conveying Iconic Office's key values of openness, fun and innovation.
Additional Information
Award Category: Collaborative Design, Commercial Interiors
Designer(s): Roisin Lafferty
Entrant: Kingston Lafferty Design